Want to back up your Precious DVDs so that you can put away the Originals for safe keeping so as not to worry if the Kids scratch them or want to take your movie with you on your Pocket PC to watch on the go ? Well below is Some of the easiest ways that I have found to do all this. On this page I will show you how to Rip your DVD to your Hard Drive and then you just choose a button below to go to the next step in the way you want to backup/watch your DVD movies.
These Guides have many images so for you dial-up folks please bare with me. The whole guide is all here on each page so once its loaded up just minimize it to the task bar as you go from step to step.



First thing you need to do before choosing a button above is to get your DVD on your Hard Drive. For these guides we will be using DVD Decrypter which can be found doing a Google search. After installing DVD Decrypter we must make sure you make all the changes in the first 3 images below before inserting the disc to be ripped.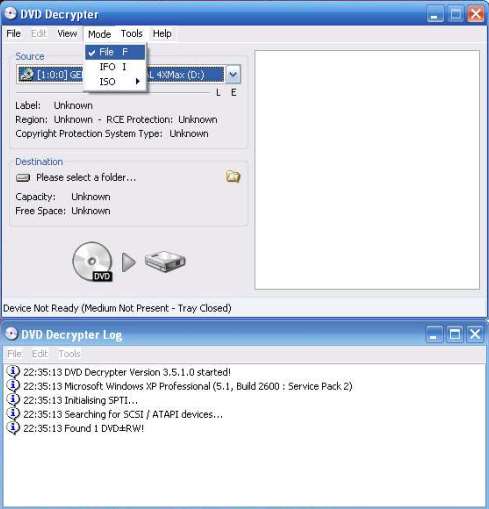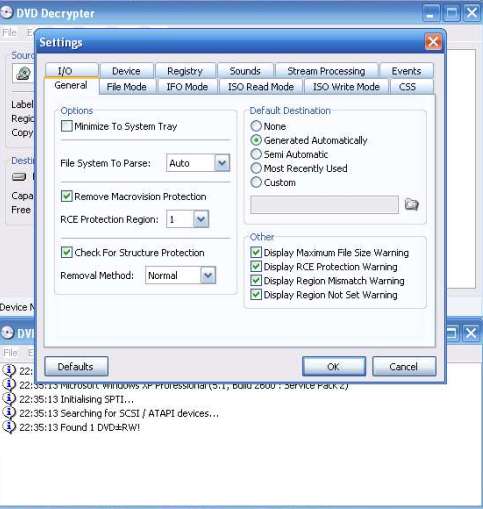 Now close out of DVD Decrypter and insert your DVD into your DVD Rom/Burner.
Next close out any application that might be trying to Play your DVD and then Open DVD Decrypter. It then scans your DVD and basically all you need to do is tell it where to Rip to and then just click on the button to start the process.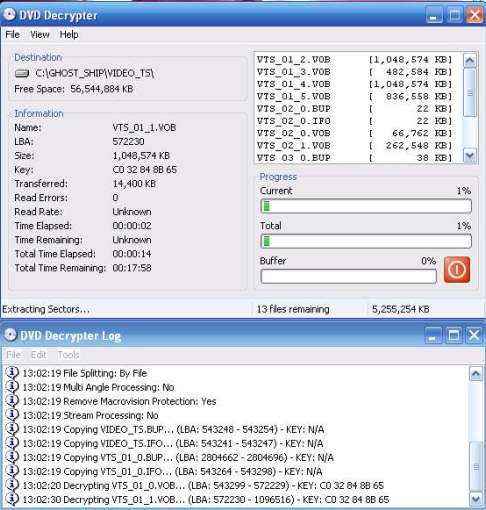 Now that you have your DVD on your Hard Drive, go back to the top of this page and choose a way to encode your DVD by clicking on the button of your choice.
Special Note: The laws in some countries - including the United States of America - restricts the converting and copying of DVDs, even for fair use and personal use (backing up a DVD that you own, for example).

BigDsVideo

does not encourage piracy in any shape or form.

BigDsVideo

also supports

Project Fair Use - Protecting Consumers Fair Use Rights in the Digital Age

. Additional information on copyright may be found

here

(Copyright Laws in Digital Europe, a multi-lingual site), and

here

(USA) or

here

(the American Digital Millennium Copyright Act).

BigDsVideo

encourages interested parties to keep current with copyright laws in their respective countries (

Google

is a good starting point).