Below is a Guide on how you can Stream Video over your Wireless Network, Say to watch the Game while outside Laying around in the Old hammock or just to impress your neighbor to what you can do with these little Pocket Rockets(PPC). I recommend a Dell Axim or better to do this on though. As one fellow Axim owner told me,"Its So TecnoGeekish".
First make sure you download WMEncoder 9
and Wm utility 8------This version works for WinXP
Open WMEncoder and Choose Custom Session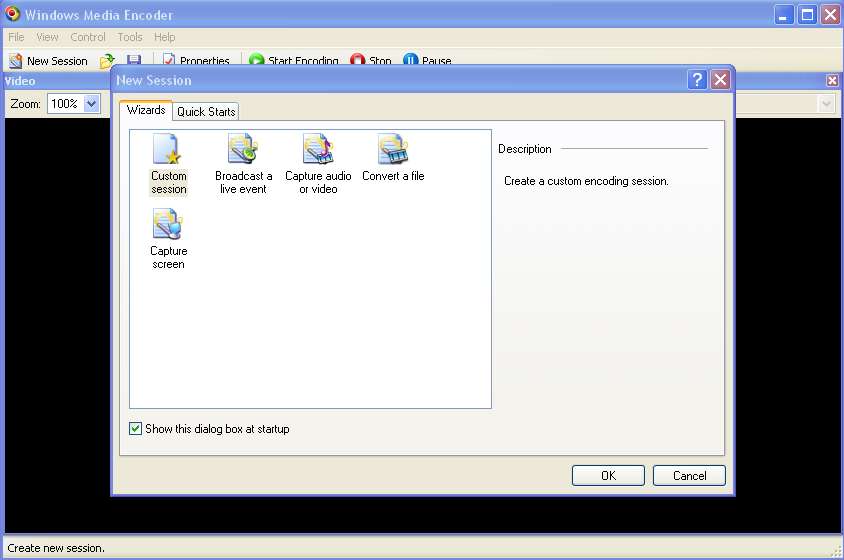 Choose your Devices/ File and Configure if needed
After you choose your devices Apply all changes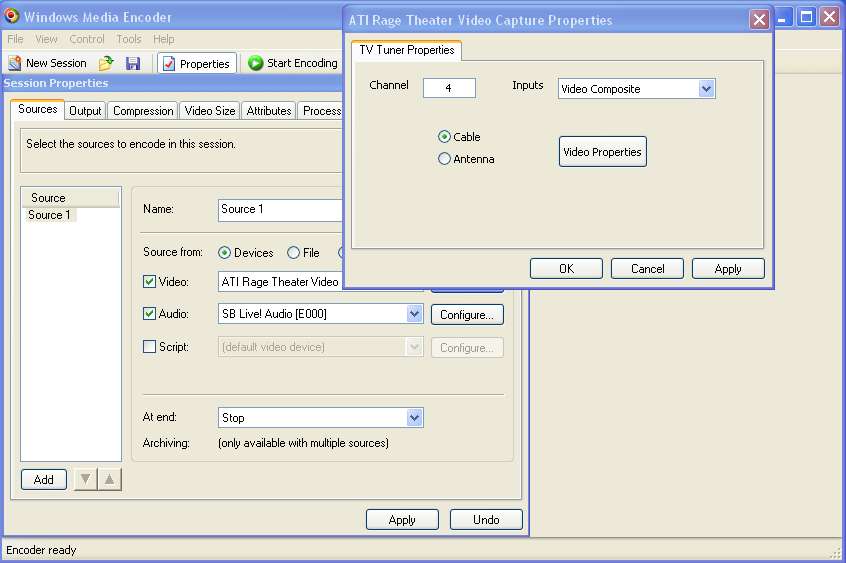 CLICK APPLY AND OK
You should now see video, Click on Compression tab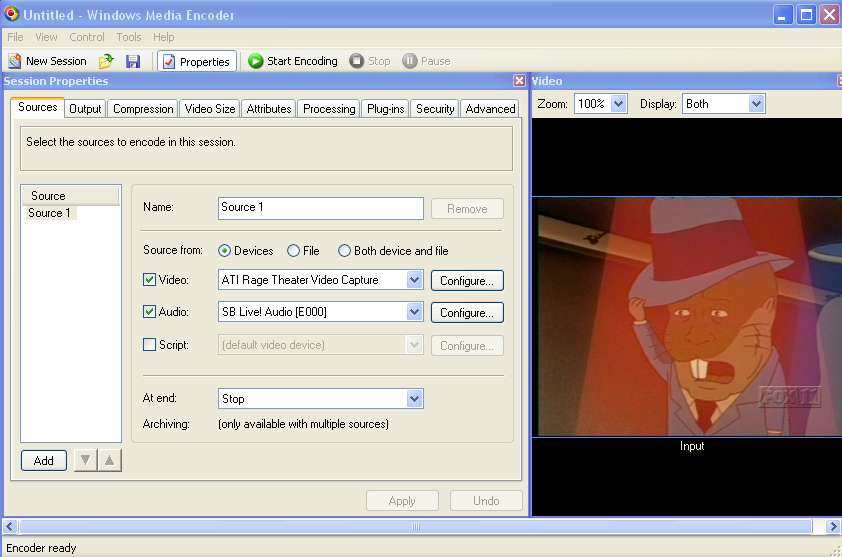 On the Destination, Choose PPC, On Video , choose Standard video
On Audio, CHOOSE VOICE QUALITY AUDIO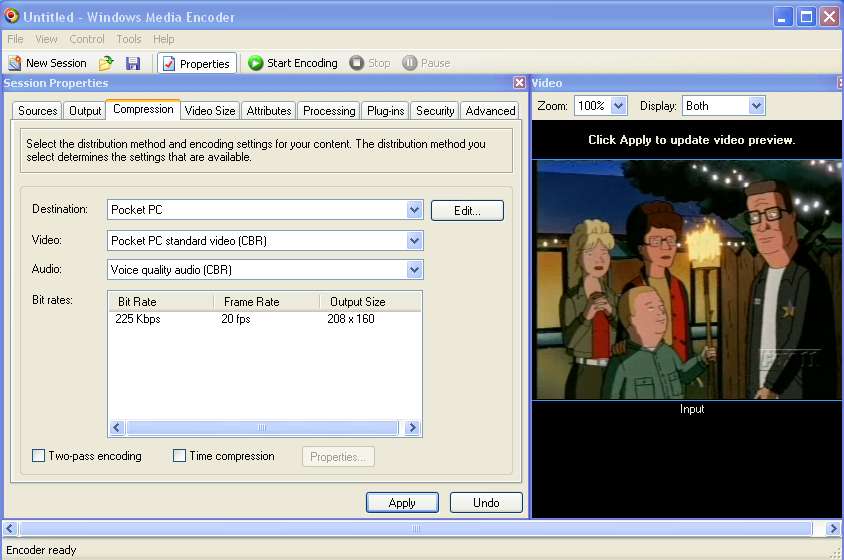 Up by the Destination, Click edit. Make sure Audio is wm9 and Video is WM8, Click OK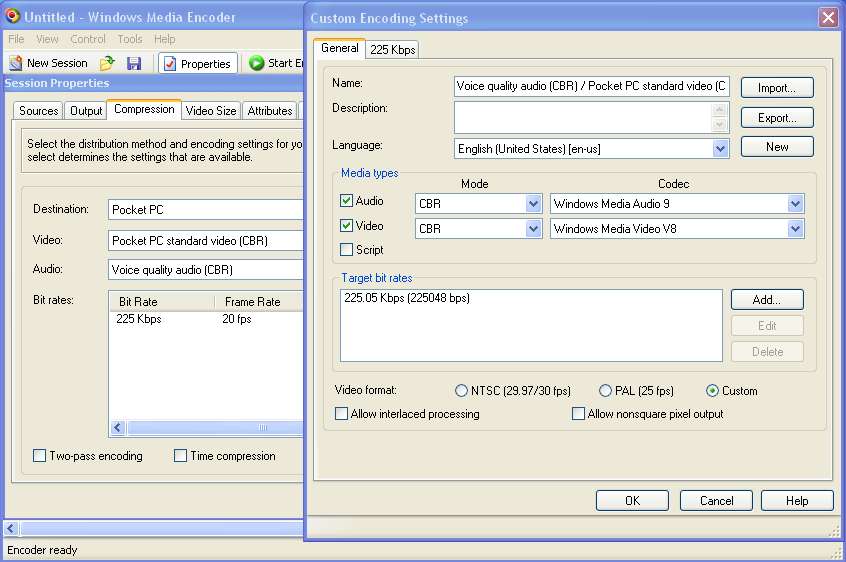 Now CLICK START ENCODING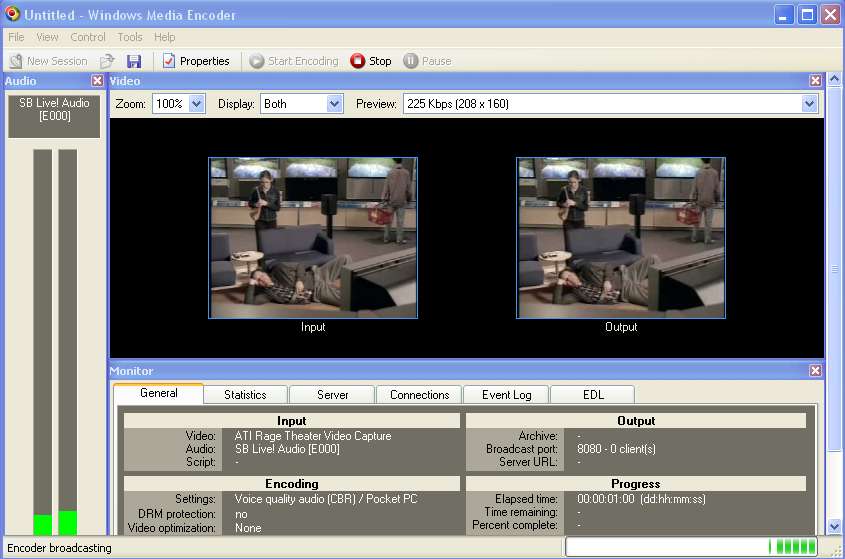 On the Connection tab , you will see a IP address
Choose tools, open URL and type in the Address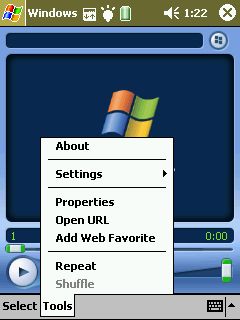 Click OK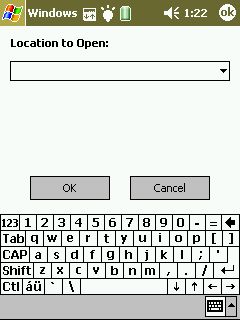 You should now see Your Stream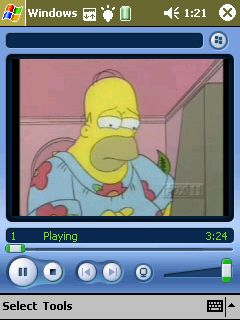 If a little jumpy, PPC 2003 , should fix this.