In this Guide I will walk you through taking your DVD that you have Ripped to your Hard Drive and show you how to convert it to DIVX. In this example I used a bitrate encoding of 270 kbps where as to be able to fit a 90 min. movie on a 256 MB memory card and still have decent quality for your Pocket PC. You can up that rate if you have a bigger memory card or just want to create a better quality movie to be played on your PC. More on that later.
The Best way to do this is just make sure each step you make as you go matches the pictures below and note where I have circled to highlight where to make changes.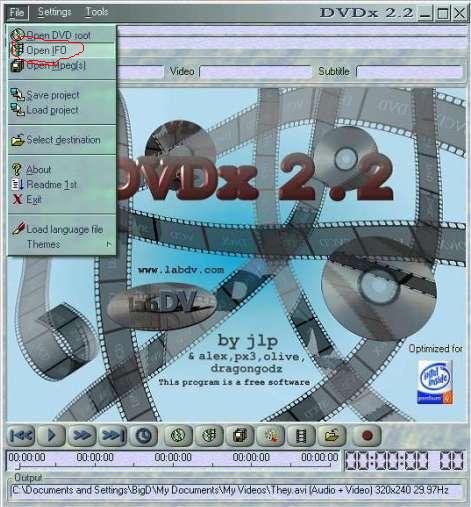 Choosing the number 1 VTS file that you have ripped should get you the complete movie, but note on some disc this may vary. You will see in the next box that pops up in the upper left hand side the time of the movie, this should tell you if you have chosen the right file because it will tell you the time of the movie normally 1:30:45 or so.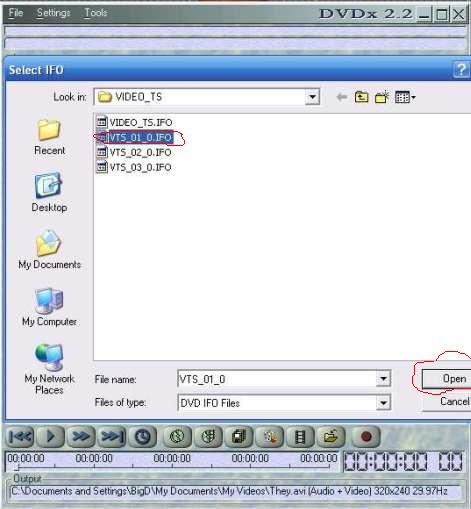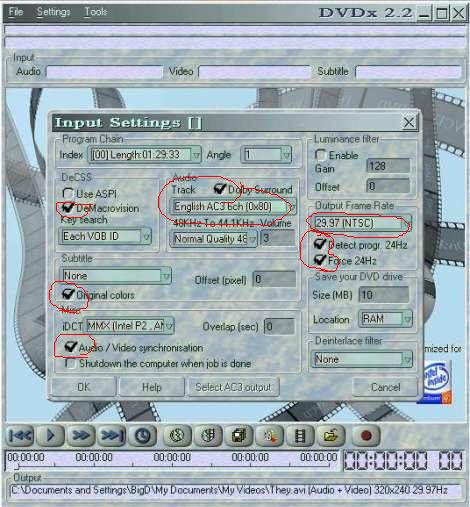 After checking that your Index ( Length ) of your movie is correct and checking/unchecking all the boxes above you may see the warning below. This is normal so just click OK.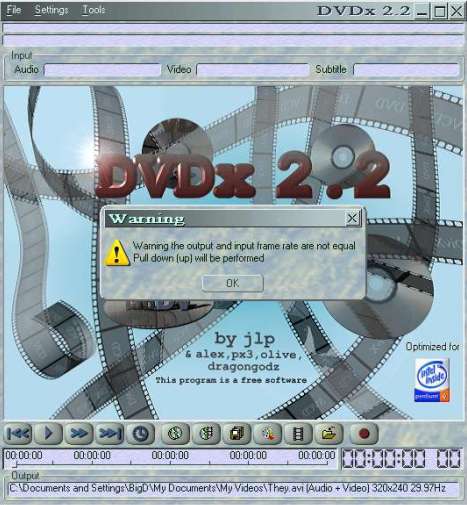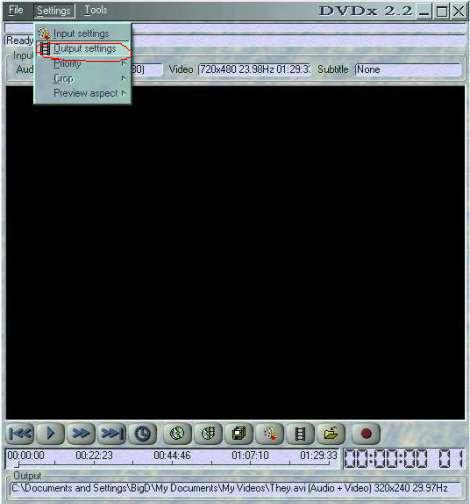 In the picture below, its very important to click on the Whole button in order to get the complete movie encoded. If you just want to do some testing to check your quality output before doing the complete movie you can enter the number of frames to encode in the box next to the whole button and you will notice a time change in the area below the whole button. For example if I were to enter 3600 in the box for this movie, it would give me a 2 min. encode, I then could watch the clip when its done to check the quality before going back and clicking the whole button. Note that DVDx2.2 will remember its last output settings ,so once you have found the settings you wish to use its pretty much just clicking a few buttons when you get ready to do your next video conversion.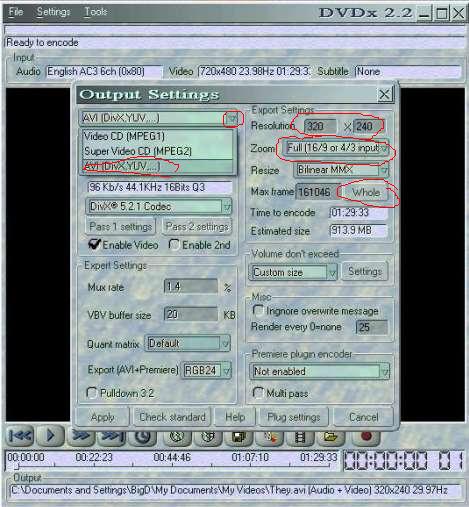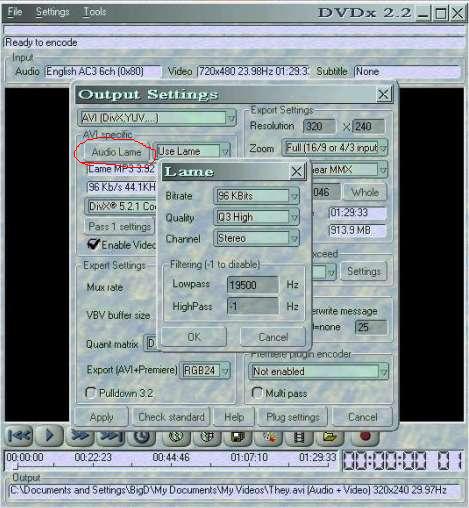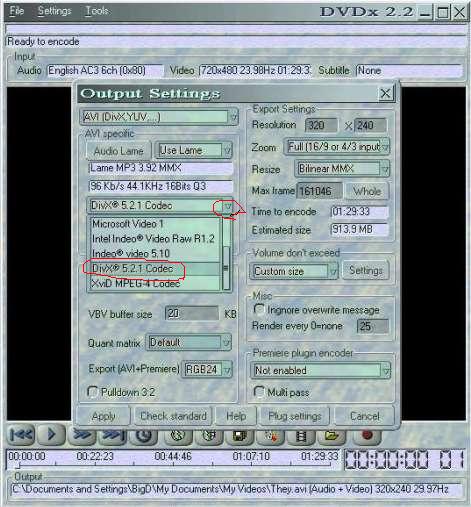 After choosing Divx in the drop down box, click the Pass 1 Settings button below it and the window below will pop up. In this section below is where you can change your quality of your outcome. Noting that lower kbps means smaller size with degraded quality while larger kbps means higher quality but also much larger file size. In this example I used a average bitrate of 270 kbps and a max bitrate of 2700, which gives me the size and quality I want for Pocket Pc. See the sample of my encode using these settings at the end of this guide.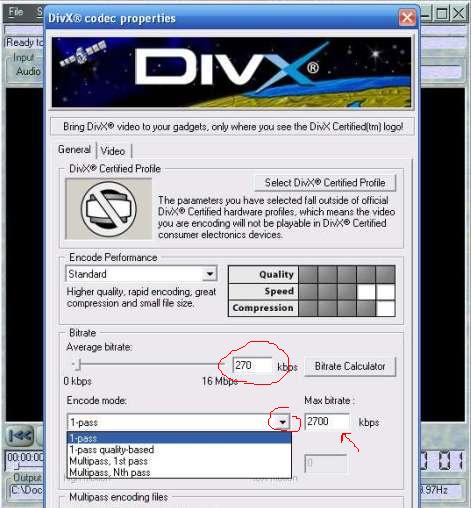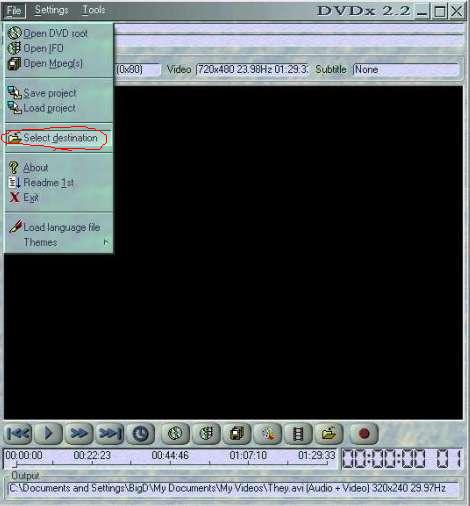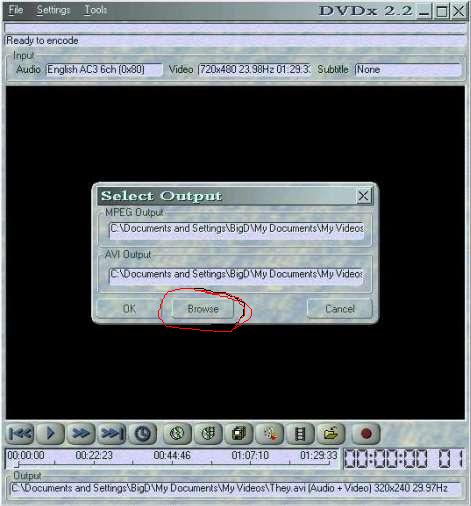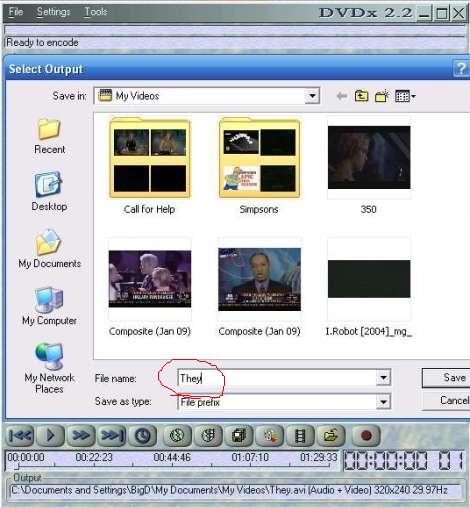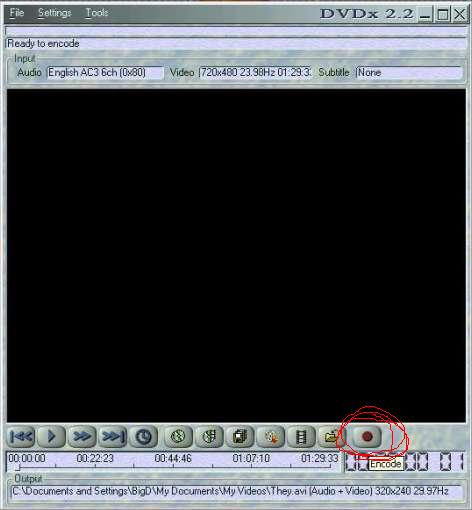 Click on the button to the far right to start or stop your encoding . Notice the time to encode the movie as circled in the picture below. I have done this test on a 1800+ AMD with 512 MB Ram with Windows XP pro.
Left click the Image below to see the outcome of the settings I used in this guide. Note the file size is 5.36 MB and runs 2 min. and you will need the divx codec to play on PC. You can also transfer this to your Pocket PC and play it with BetaPlayer.