This Guide is to make a backup of your DVD to a DVD at or near the same quality. The reason I say that is because most DVDs are much larger than your standard blank DVD media. By using DVD Shrink you can compress the whole DVD to make it fit on a standard blank DVD, which we will be doing in this guide.
First of all you will need to download and install DVD Shrink. Now choose Open files and point to where you have ripped your DVD to using DVD Decrypter. Highlight the folder and choose OK.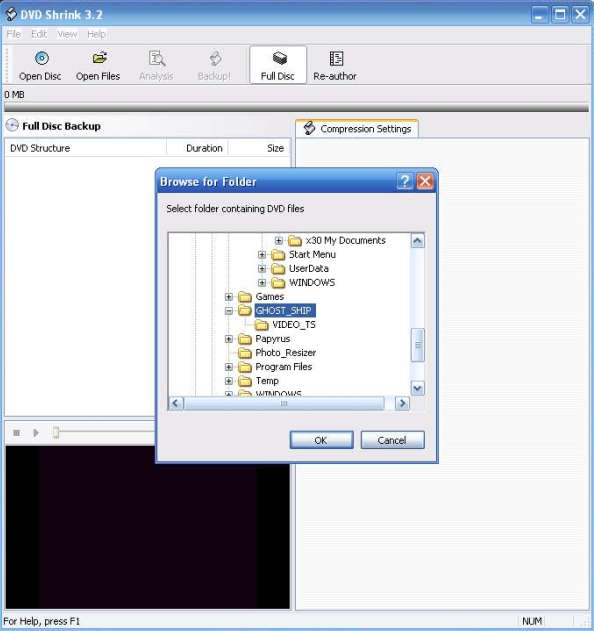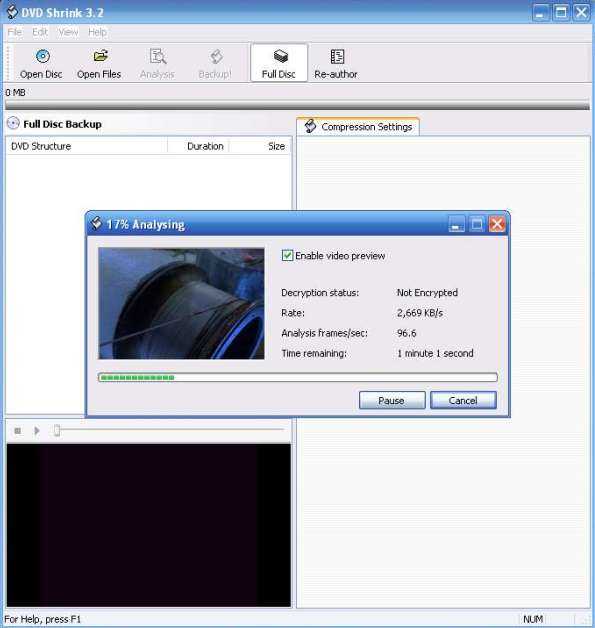 After analysing your video you will see below that if we choose No Compression that the video is much to large for a standard blank DVD.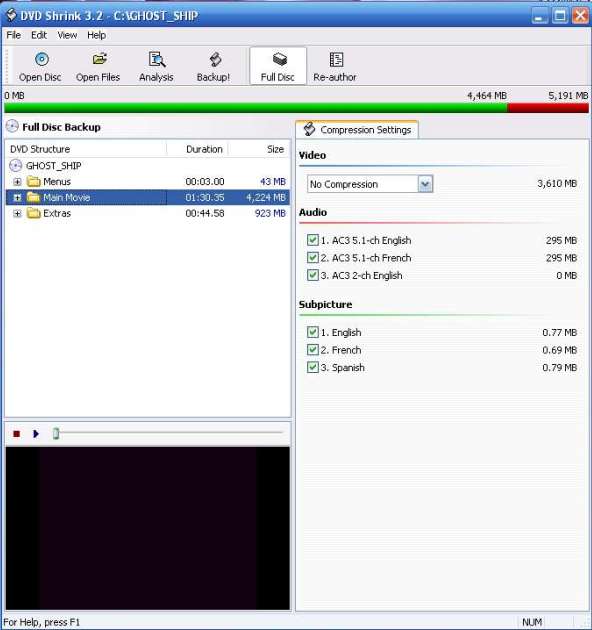 So as you see below we will just let DVD Shrink compress our video automatically...Note the size difference in the green bar.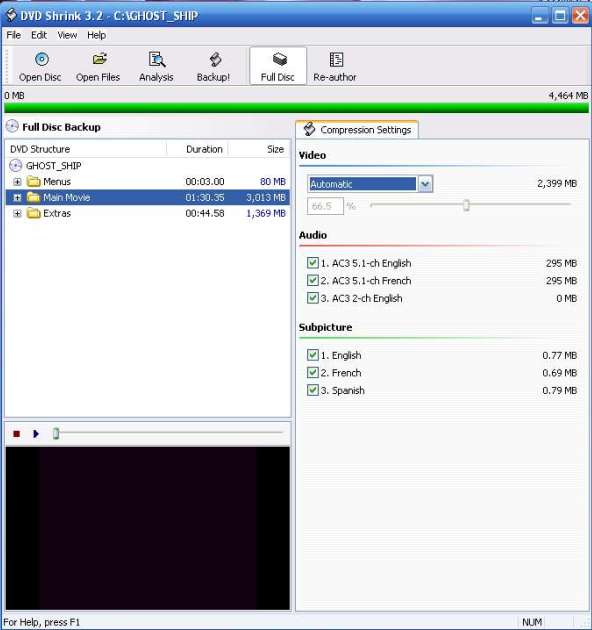 Now its just a matter of clicking on the Backup Button and clicking OK.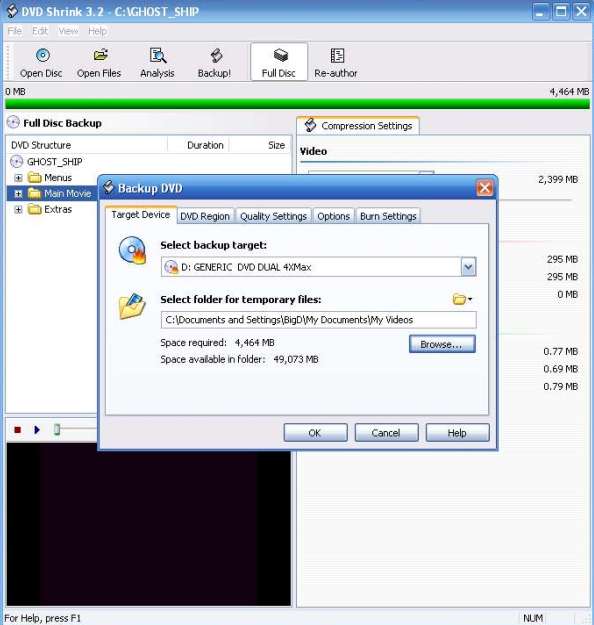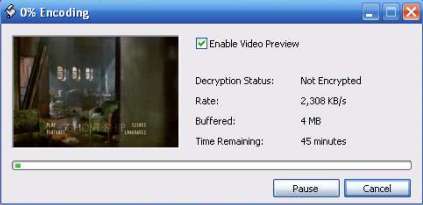 Your video will now start encoding, when it is finished it will start burning to a disc...So it would be best to put in a disc before you even start up DVD Shrink as you can see below I did not and it is asking for one.