Before closing out of VirtualDub when it has completed your encode you can Save your processing settings. This way the next time you need to encode its a matter of 1.open VirtualDub 2.choose file 3. load processing settings 4.save as AVI. Note I like to save my Settings in my Video folder, where it is easy to find...
Choose File and Save Your Settings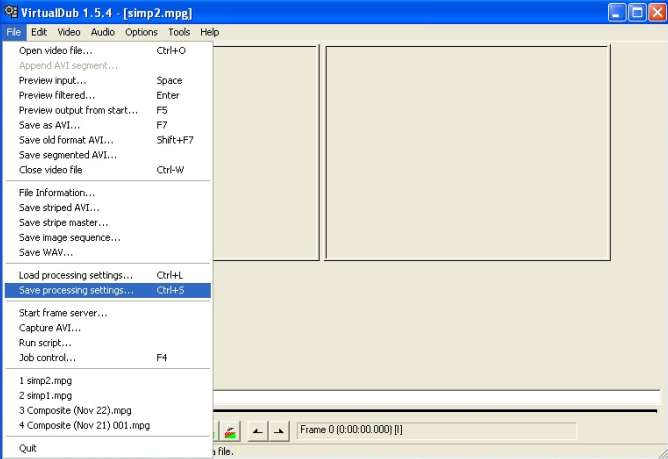 Next time it will only be a 4 step process
If you have any problems are questions about encoding you can visit our forums hosted by PPCVIDZ.COM by clicking the link below...